Jinme® YING Dental Standard Fiber Optic Handpiece 6 Holes KAVO Compatible

Features
1. Dental fiber optic high speed handpiece adopts imported bulb as a light source, optic fiber as conductive material, import mini high speed ball bearing and W&H spare parts.
2. The handpiece has many excellent features such as low noise, big torque, vibration free, heating free and high illumination.
3. The handpiece adopt push button structure which is convenient for changing bur.
4. The connection of coupling and handpiece hose is in accordance with the provision of ISO9168.
5. During dental treatment, fiber optic high speed handpiece used for drilling and trimming while matched with the high speed bur.

Specifications
Body size: L125*H27
Maximum diameter: 17mm
Head size: 12.5mm*H14mm
Bur size: 1.6mm
Torque: 0.18-0.2Nm
Spray: intermal triple sray
Chuck: push button
Light: LED
Illumination: 2000mcd
Light temperature: 3500k
Light beam: divergent
Air pressure: 0.22-2.5Mpa
Rotate speed: 300,000-400,400 r.p.m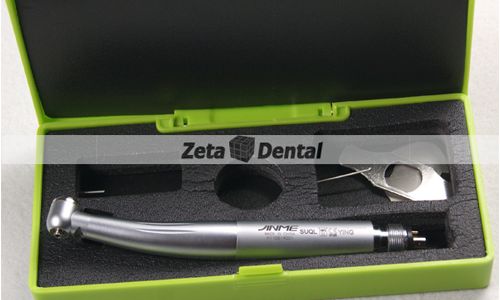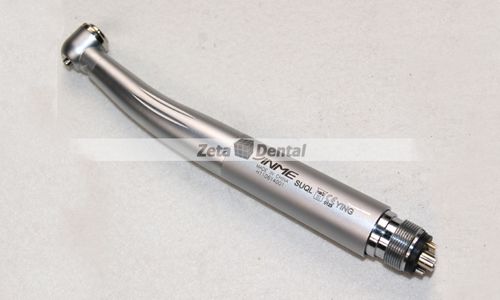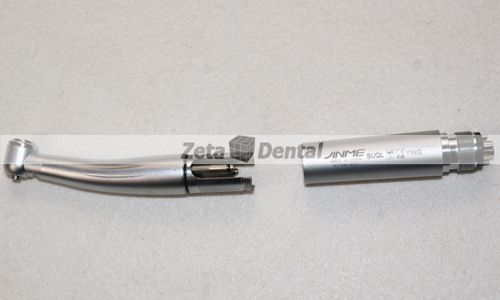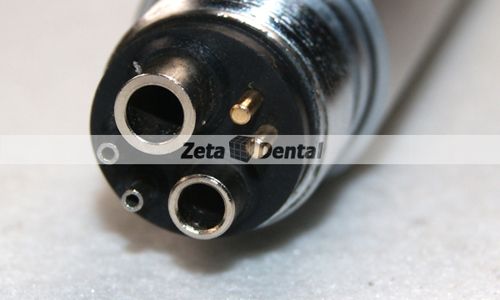 Looking for more
dental equipment
at dentalget.com