Features:
1. Back exhaust design, anti emphysema handpiece 100% prevent air comes out from front.
2. The unique technology, back exhaust function, prevents the infection caused by tooth extraction effectively.
3. Comfortable for operate. Ergonomic design, eliminate exhaustion after long time use 4. In high speed rotates, small amplitude, avoid the breakage of the burs when cutting in intraoral cure.
5. Stable speed rotates, no high pressure airflow under the head. Apply for the minimally invasive removal of any tooth, especially for the removal of bone, cutting and separation of deep teeth.
6. Anti-suction system, when the handpiece stops working, it can prevents blood and debris being sucked into the inside of the handpiece head, extend the handpiece life span.
Specifications
Holes: 4 holes
Rotate speed: 330000-380000rpm
Torsion: ¢ 9.5MM * H13.5MM
Head diameter: 1.590mm-1.600mm
Aire pressure: 0.22Mpa-0.30Mpa
Radial runout: ≤0.03mm
Steam sterilization: 135 ℃
Water flow rate: 90ml/min-110ml/min
Chuck Type: Push Button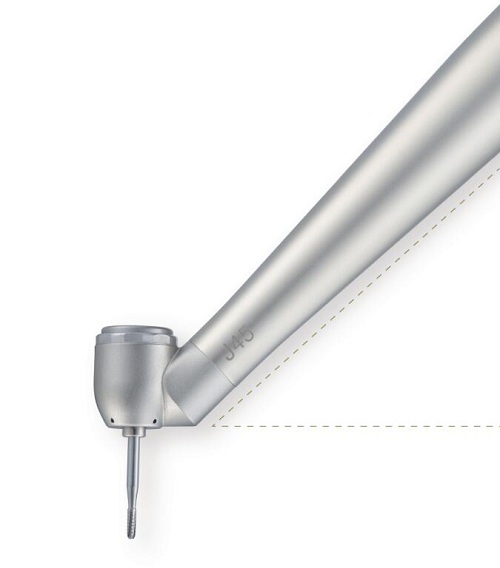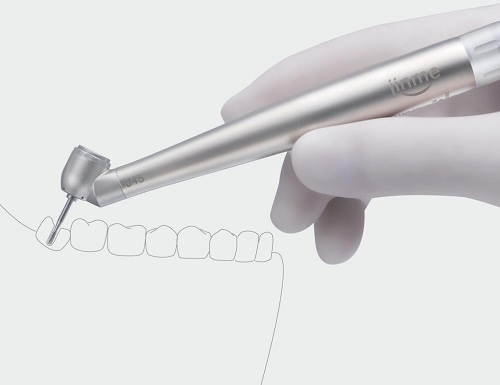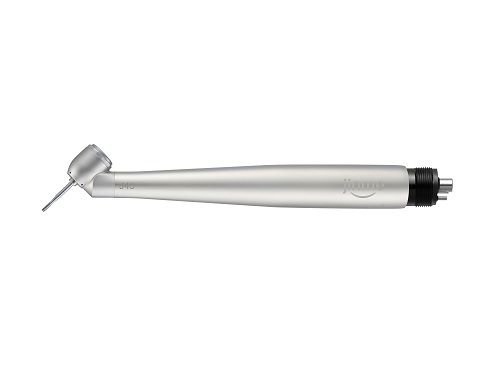 Looking for more
dental equipment
at dentalget.com