YS® New Handheld Teeth Whitening Unit YS-TW-A(1)
YS-TW-A(1) teeth whitening unit is a new type whitening technology, based on the condition of strong blue LED light and whitening kit accelerant.

Features:
1. Activate the most H₂O₂ in short order on low or normal temperature.
2. Produce mass oxygen atomy permeate teeth and decompose color molecule, to meet the effect of teeth whitening.
3. Provides an effective method for stimulation of the regenerative process in the tissue with expressed anti-inflammatory and an analgetic effect.
4. Red LED light with wavelength 650nm accelerates the regeneration of the conjunctive, osseous, nerve and epithelial tissues during pathological processes.
5. The effect is related to activation of vascularity and metabolism, with intensive synthesis of proteins and nucleic acids in the zone of treatment.

Technical specifications:
Power supply: AV110~220V, 50~60HZ
LED Power: 30W
Light Size: 18 x 74mm²
Power Density: >60MJ/CM2
Light timing: 1~20mins
Blue LED: 3W, 6pcs, 450~465nm
Red LED: 3W, 4pcs, 640~660nm
Working Method: time output & continuous working
Packing Size: 300 x 100 x 100mm
Packing list:
Main Unit---1pc
Silicagel Muzzle---1pc
Power Adaptor DC12V2A---1pc
Operation manual---1pc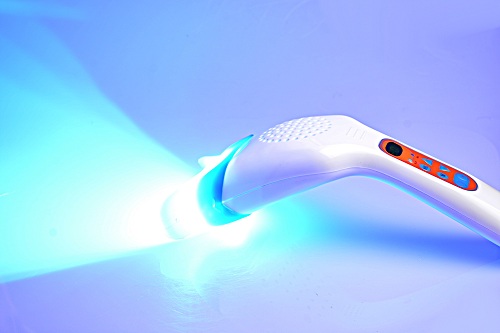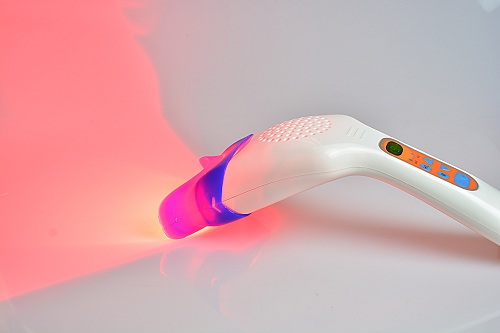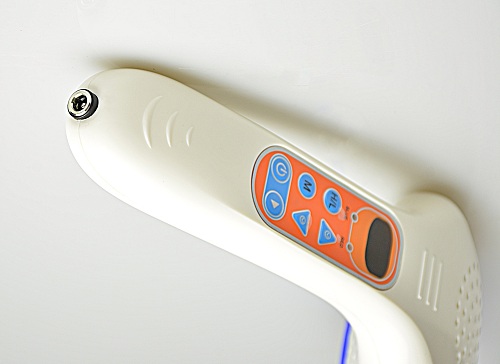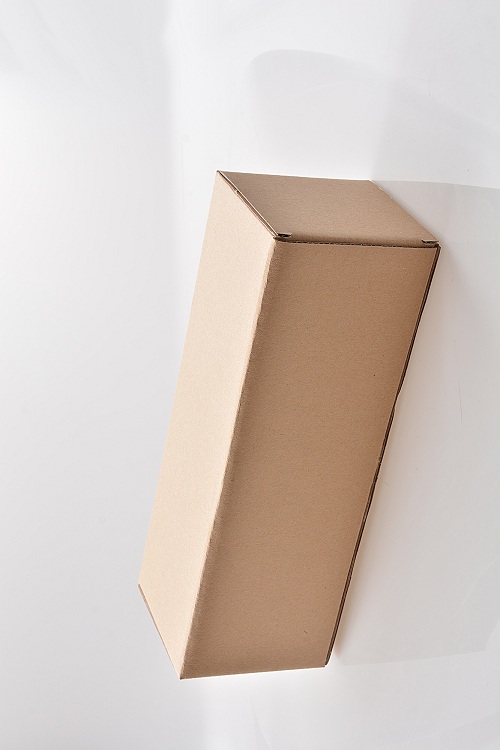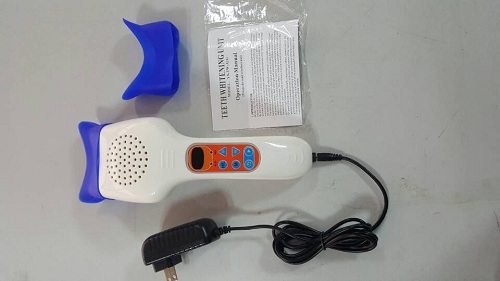 Looking for more
dental equipment
at dentalget.com