New Type Dental 3-Way Syringe (Bent)
This 3-Way syringe is an excellent spray system of air, water & mist with stable powerful performance for dental treatment inquiry. Its compact design and easy to maintain make it very convenient to control because of the lighter weight. And the light weight handpiece can provide easy operation, which is thought to be an excellent whitening tool for dentists & hygenists.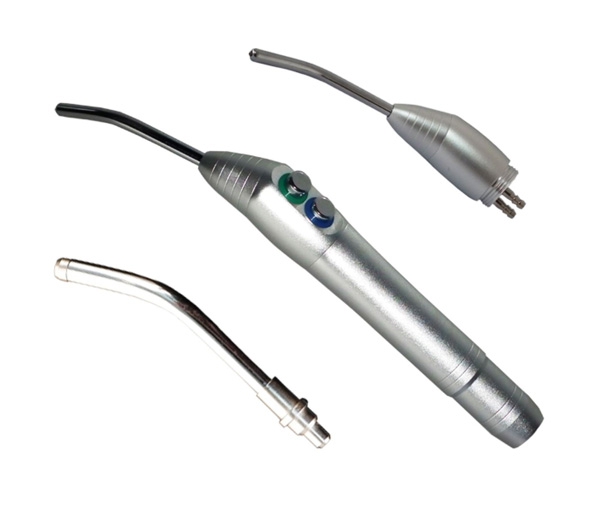 Features:
1. Compact, weighing only 0.1095KG / PCS about one-third the weight of traditional Dental 3-Way Syringe.
2. Water vapor button separated , double buttons arranged vertically, pressing very light, very comfortable, one high and one low design, pushing more convenient.
3. Handheld streamline design.
4. Water pipe nozzle is used stainless steel, more ruggedness than conventional copper pipe.
5. Sterilization can be done with High-temperature and High-pressure repeated
6. Smooth contours for quick, thorough cleaning
7. Spray head is common with the traditional Dental 3-Way Syringe, spiral structure is more stable than the button-type structure, the nozzle will not eject during the using time.
8. All 2 hole interface, easy to install.

Package List:

1. 3 Way Dental Air Water Syringe x 1
2. Syringe Nozzle x 1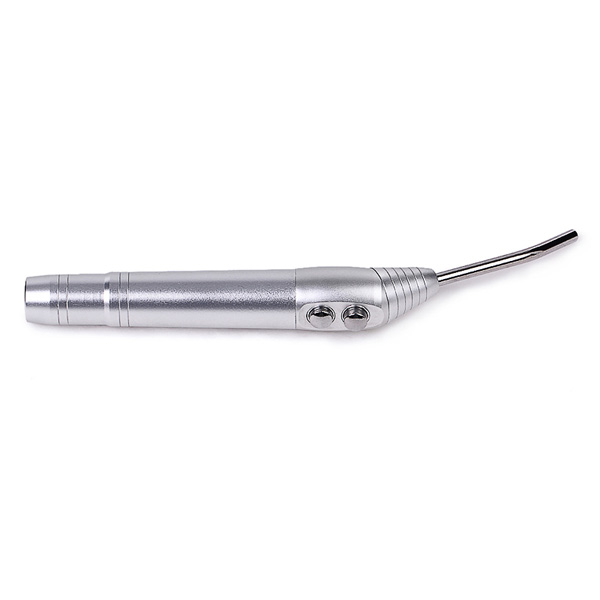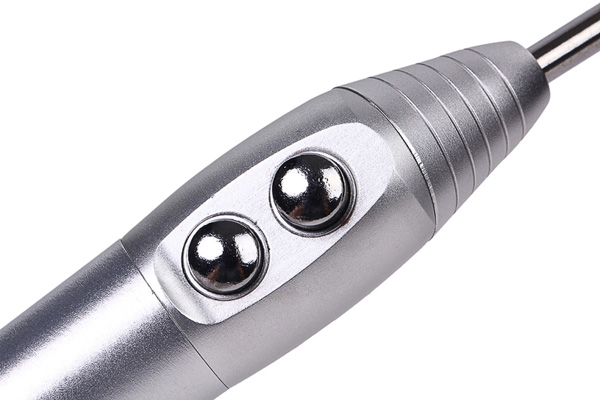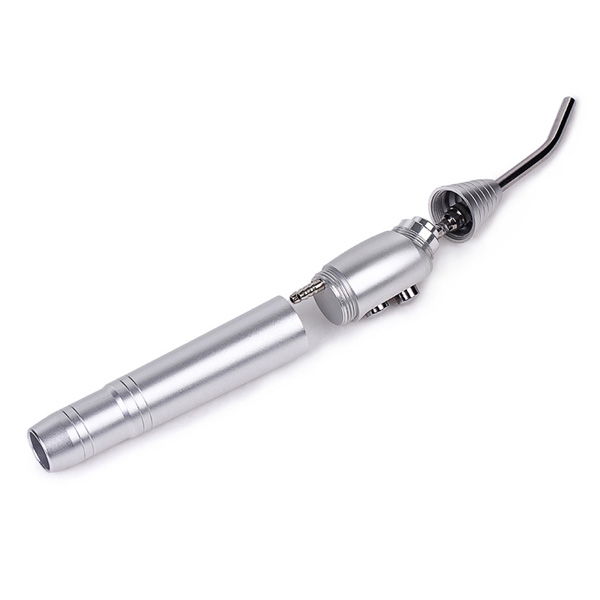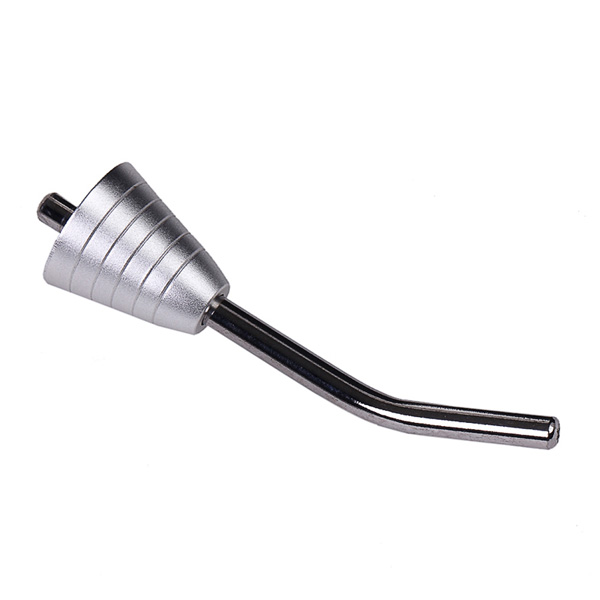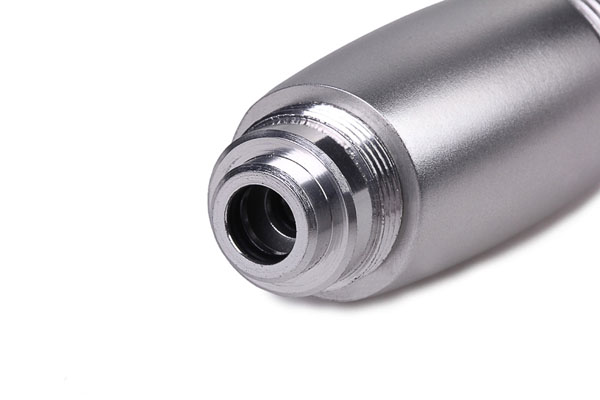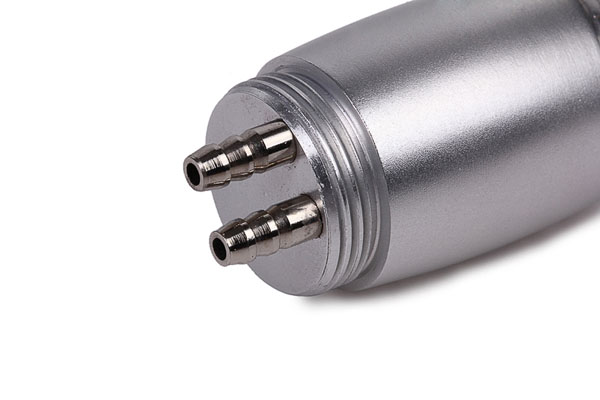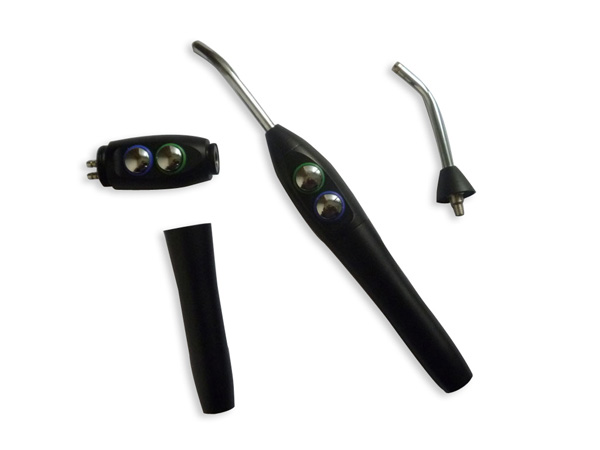 Looking for more
dental equipment
at dentalget.com