Magenta® Teeth Whitening Bleaching System LED Light MD666

Main Features:

1. This is a blue LED light teeth whitening floor type system with 4 led tubes.
2. Type: Magenta MD666
3. High efficiency goose pipe design, adjust angle at random, convenient for use.
4. High sensitive infrared remote control setting function
5. Combination of high power Japanese BLUE led.
6. Tunable bleaching time with microprocessor-controlled timer presets.
7. Digital indicator with audio feedback, high efficiency and quiet fan to expel heat
8. Smart auto-select power: 100 to 240 Volts, 50/60 Hz for global use.
9. High Speed Multi-Arch Teeth Whitening System
10. Very small size base, and the base could adjust height, suitable use in dental clinic
11. High Uniformity of Light Output
12. Enclosed disposable sheath, prevent cross-infection, clean and convenient, let patient feel comfortable
13. 5 minutes counting with memory, the longest whitening time is 30 minutes
14. We fixed safe fuse in it, if the current overloaded, it will cut off immediately, when you change new fuse, everything will work smoothly as usual.

Technical specifications:

Product specifications
| | | | |
| --- | --- | --- | --- |
| Power supply | 100~240V, 50/60Hz | Amount of LED tubes | 4 pcs |
| Broad spectrum | 420~500nm | Light Output Power | Up to 2000mW/cm2 |
| Max working radius | 50cm | Weight | 4.7Kg |

High Uniformity of Light Output
| | |
| --- | --- |
| Distance between teeth and illuminator (mm) | Uniformity (From point 1 to point 5) |
| 10 mm | Above 95% |
| 20 mm | Above 90% |
| 30 mm | Above 85% |
| 40 mm | Above 80% |
| 50 mm | Above 75% |


Packing list:

1. Main unit x 1
2. Power cord x 1
3. Glasses x 2 (pairs)
4. Remote control x 1
5. Operation manual x 1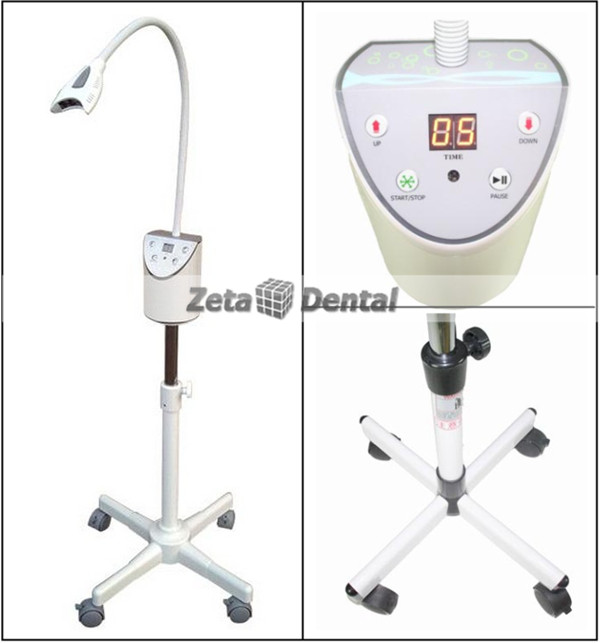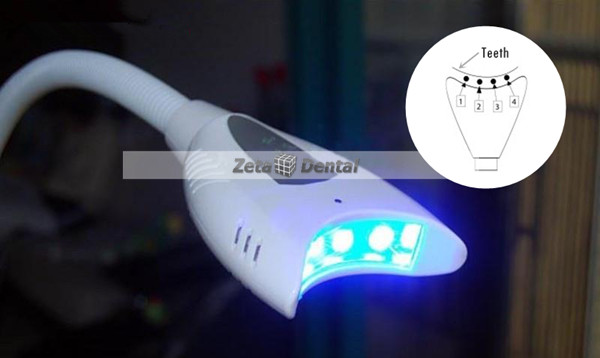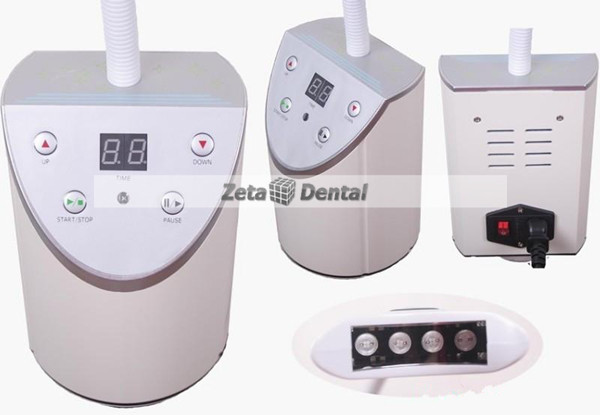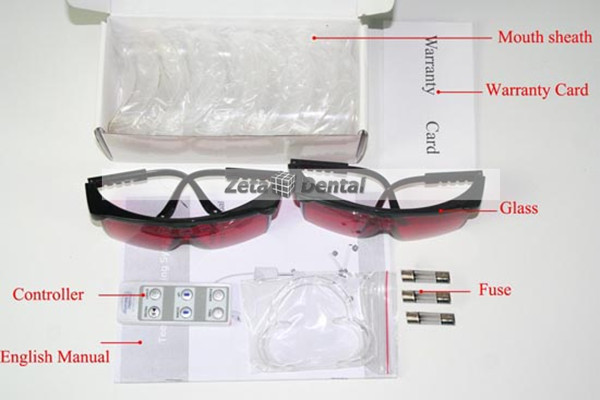 Looking for more
dental equipment
at dentalget.com