Features:
1. External color of the pigment nien teeth(smoke spot, coffee spot, tea spot, tea spot and som.)
2. Internal pigment teeth, tetracycline pigmentation teeth, dental fluorosis.
3. Hereditary xanthodont.
4. Dark and yellow teeth caused by unknown reasons.
5. With 6 LED lights.
6. With storage box, it's convenient for keep some accessories.
7. Desk lamp type, light and portable.

Specifications:
Input Voltage: AV110~220V,50~60HZ
Output Voltage: DC4.7V
Power: 33W
Wavelength: 460-490nm
Density: 150-250mw/CM2
Timing: 2-3tims, 10-15iminutes every time
Dimension: 49*32.5*34.5cm
Weight: 5kg

Packing list:
Main unit: 1pc
Base: 1pc
Goggles: 1pc
Operation manual: 1pc
Spring Lock: 2pcs
Power plug: 1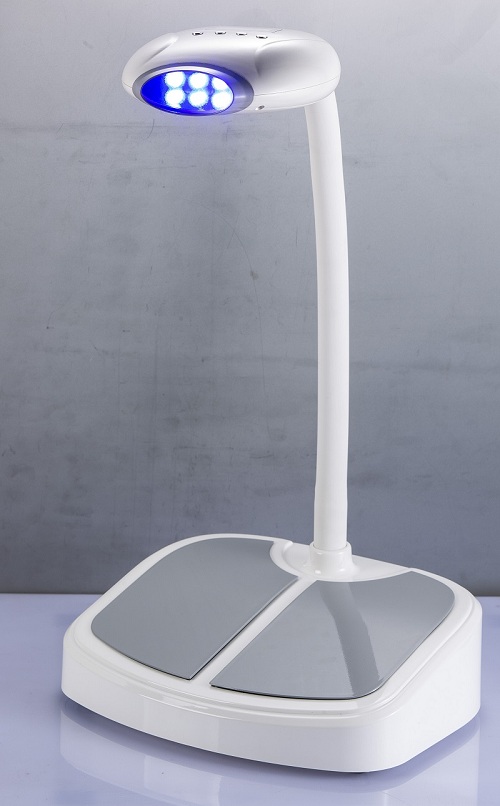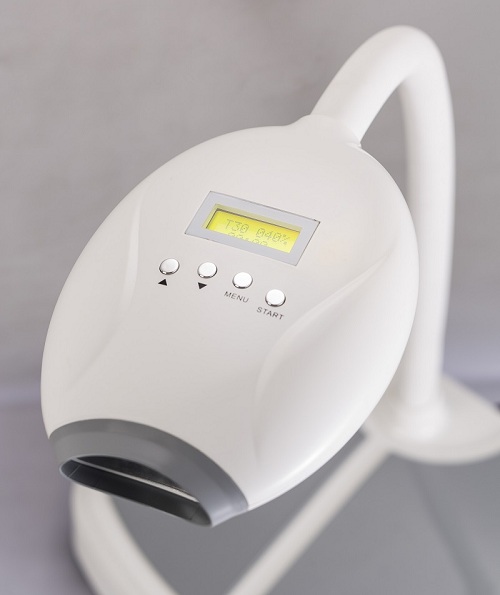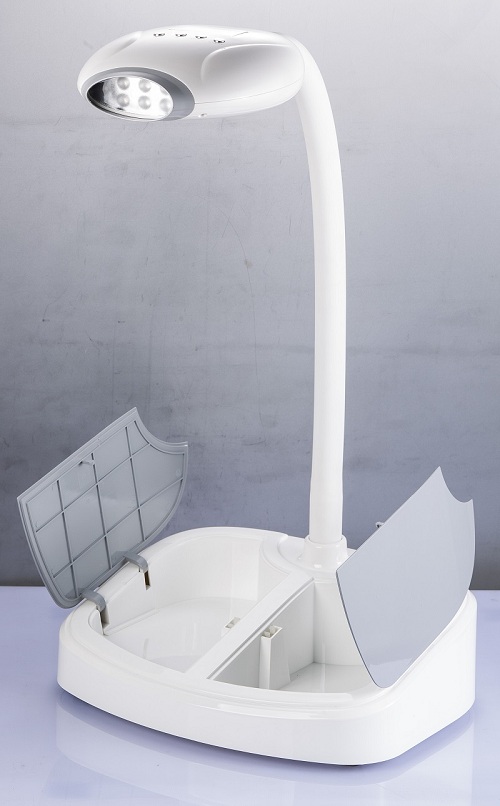 Looking for more
dental equipment
at dentalget.com