Features:
1. LED self-luminour: build-in advanced micro-generators, with super power to ensure that the voltage and current stability, it can produce LED lamp beads lighting as long as the standard integrated treatment unit connected to the pipe.
2. Advanced LED lamp beads: no easy to burn out, its life span is 8.7 times than the normal LED handpiece.
3. Imported micro-generator: voltage stability, more effective to extend the LED lamp beads lighting time.
4. High temperature sterilization: under 134 high temperature conditions, J1 can disinfect than normal LED handpiece more than 200-280 times.
5. Low noise for hearing protection: lower than 60dB, making patients feel no more nervous.
6. Innovative integrated head: no solder, easy to clear impurities, atomization effect is more perfect, not easy to fall off, strong anti-fall ability.
Specifications:
Holes: 4 holes
Burs size: 1.6mm
Rotor speed: 300000-330000rpm
Noise: ≤60dB
Torque: 0.4(N)-0.45(N)
Air pressure: 0.28(Mpa)-0.3(Mpa)
Working pressure: 0.2(Mpa)-0.23(Mpa)
Head diameter: Φ12.5x13
Chuck Type: Push Button Type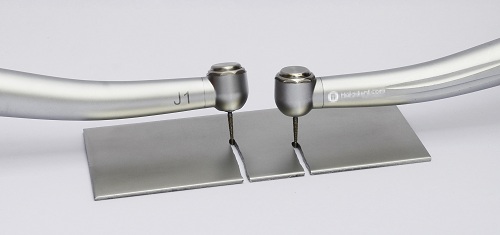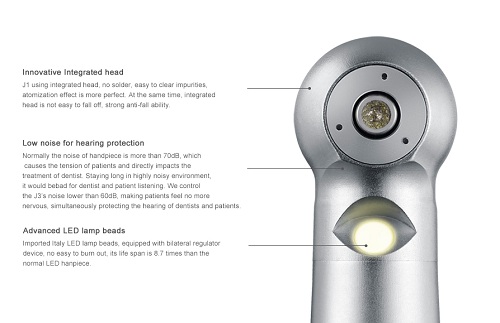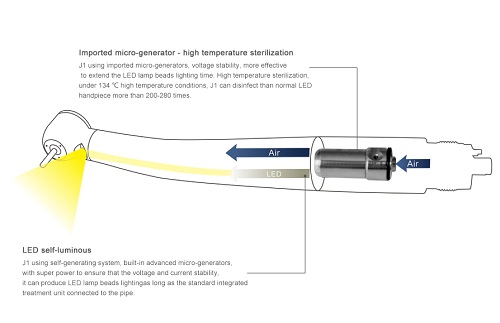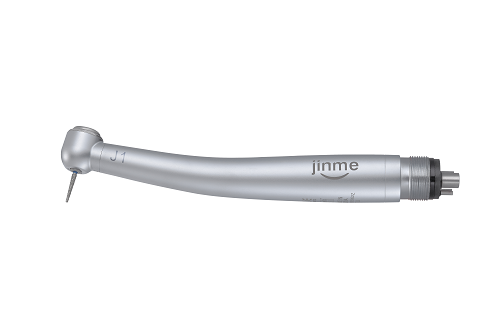 Looking for more
dental equipment
at dentalget.com