Teeth Whitening LED Bleaching System KY-M209A Floor Stand Model
Features:
1. Floor- stand model, small size design, cover small space and easy to be taking away
2. Very flexible to set the shinning angle, as the base heavy enough to standing stability
3. Easy to set the right poses to suit with the treatment accommodate to internal pigment, tetracycline teeth pigmentation teeth and dental fluorosis.
4. Nicer teeth whitening effect: 5-8 steps to be boosted for one period of treatment.10-15mins for one time, two or three times for a treatment
5. Multi-security design, guarantee the safe both the patients and doctors.
6. Specialized cold blue lights low heats remain ensure the patients' comfort.
7. It has 6 pcs of led bulbs. More powerful treatment.
8. Advanced operation interface, more convenient and flexible to assembly and to operate the whitening machine.
9. Multi-function buttons:
Time: 1-30min to be selected
Power: 40%-100% to be selected
10. Moveable and lockable wheels under the base.
Specifications:
Input: AC100-240V, 50-60HZ
Power: 33W
Wavelength: 460-490nm
Density: 150-250mw/cm2
Amount of LED bulbs: 6pcs
Dimension of appearance(LxWxH): 83cm*44cm*16cm
Gross Weight: 10KG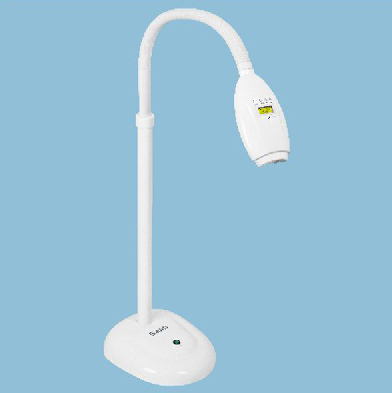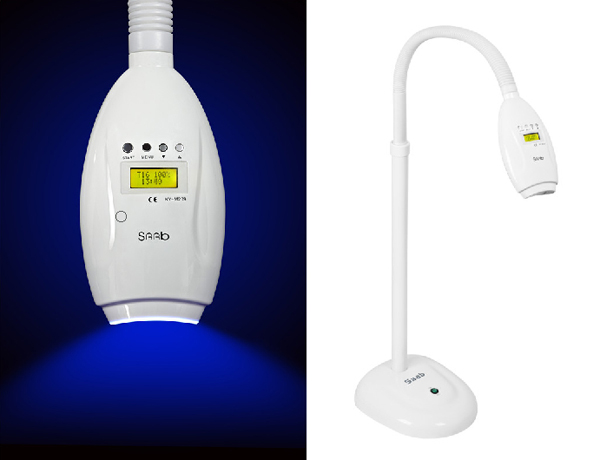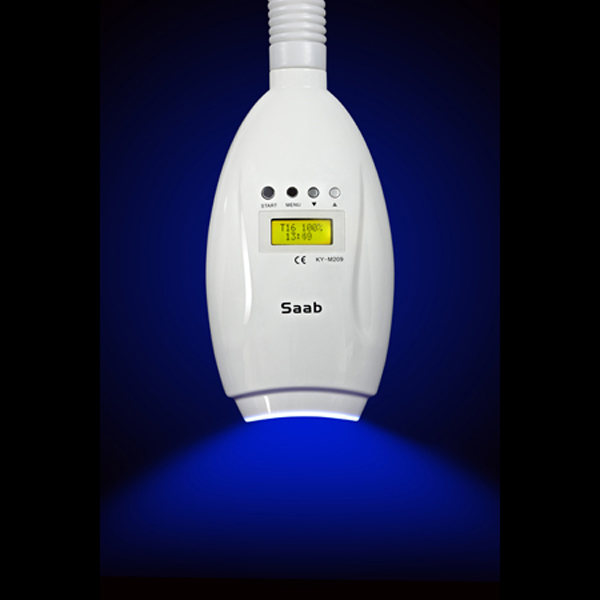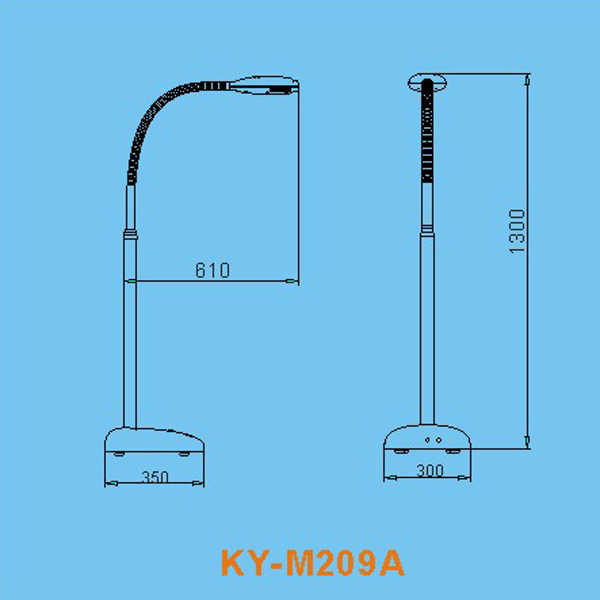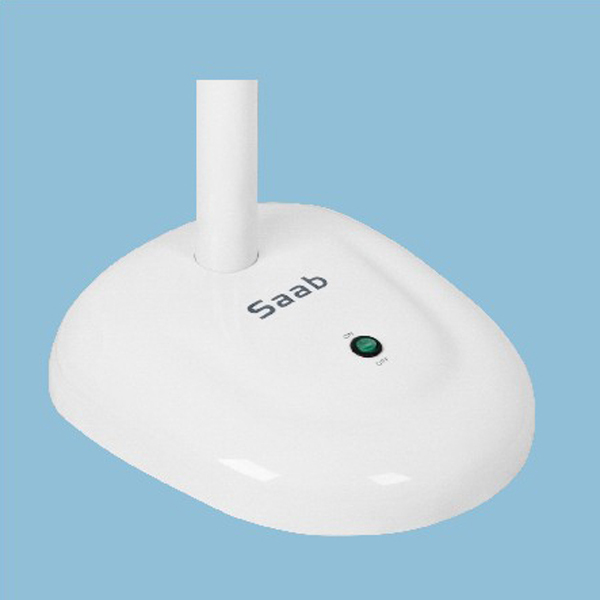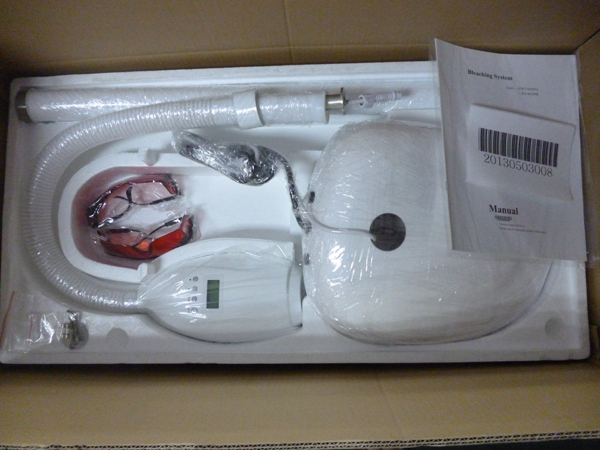 Looking for more
dental equipment
at dentalget.com