Saab® Double Light Wireless LED Curing Light KY-L036A (9W, 2200mW/cm2)

Main features:

1. This is a double light output wireless LED curing light with Li-Battery.
2. Type: Saab KY-L036A (9W)
3. Double light design: The state utility model patents, Blue light (used for curing), white light (used for lighting).
4. Excellent heat dissipation: The structure combined by metal and plastic shell, has resolved the problem of internal heat dissipation.
5. Inductive charging: Contactless type wireless charging mode, resolves the disadvantage of normal contact type charging.
6. Automatic memory: keep the last setting for next operation, including the mode and time.
7. Anti-throw curing light: The light guide tip is un-fragile, resolves the problem of easy broken.
8. Digital LED display, Time: 10-40 seconds to choose, low battery alert.
9. Three working Modes: Gradually, Flashing and All light mode.
10. Solidification time and depth: 5s-10s, ≧2-3mm (For power 5W-7W); 5s-8s, ≧2-3 mm (For power 9W-11W)
11. It can solidify all brands of resin materials.

Optional attributes:

1. Color pink
2. Color blue
3. Color black

Technical specifications:
| | | | |
| --- | --- | --- | --- |
| Input | AC100~240V | Power | 9W |
| Light source | Blue light & White light | Wavelength | 430~485nm |
| Density | ≧2200mW/cm2 | Time &depth | Solidify 5~8s, ≧2~3mm |
| Charging type | Inductive charging | Battery | Rechargeable Li-Battery |

Packing list:

1. Main unit x 1
2. Optical fiber x 1
3. Light hood x 1
4. Charging base x 1
5. Adapter x 1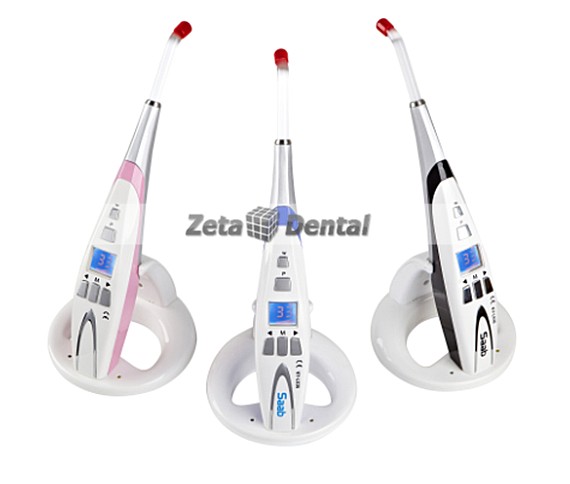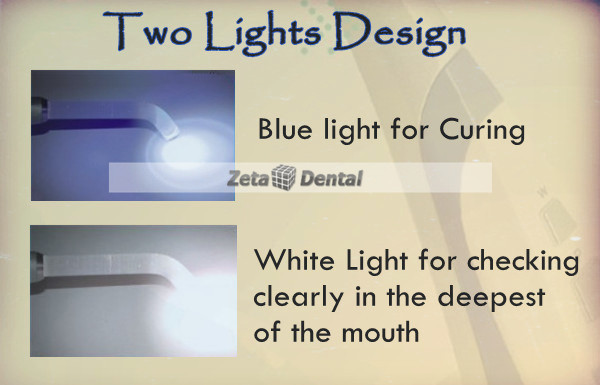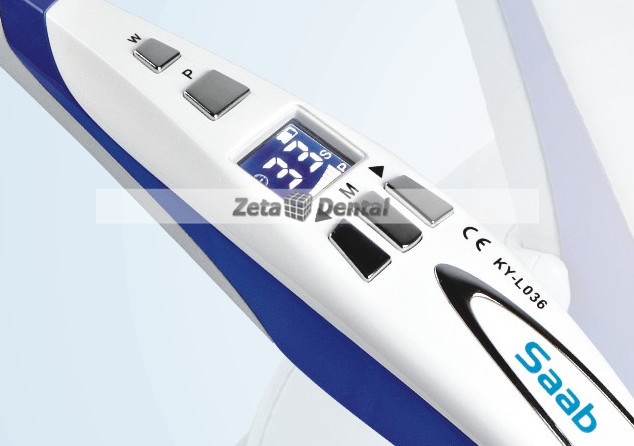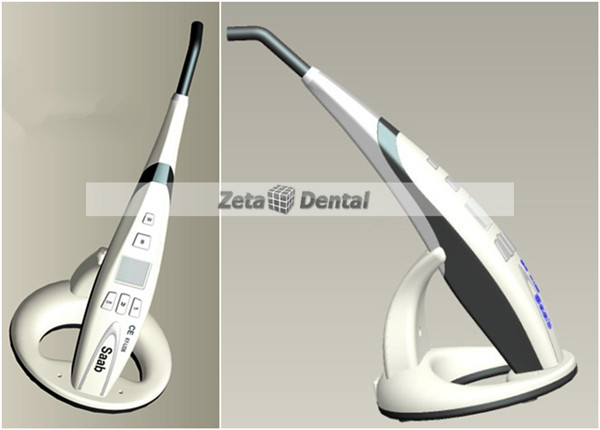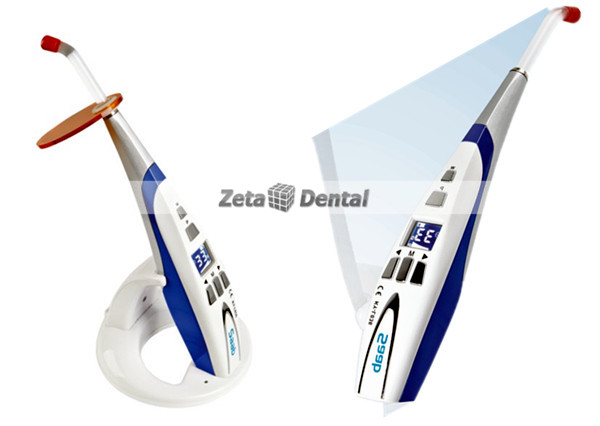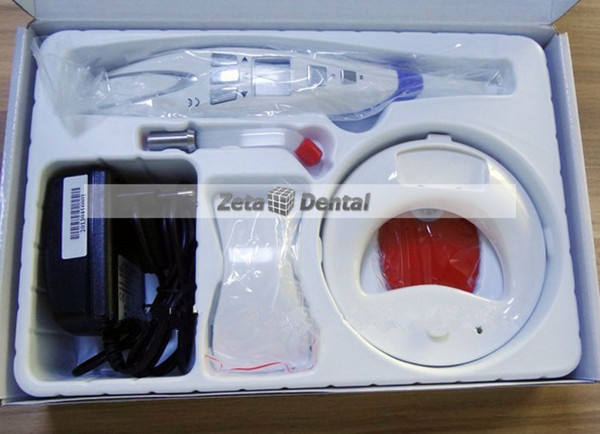 Looking for more
dental equipment
at dentalget.com