New Victory® Elite V-DIM-I Dental Implant Motor
Please note this product include all the things showed in the picture except the contra angle handpiece. You could choose contra angle handpiece by yourselves in our store. Thank you for your kind understanding!

This new dental implant motor is the newest product of Victory. It is NSK like dental implant machine dental implant motor, which is also with LCD display, control panel and multifunctional foot switch. This offer great convenience and hygiene caused by hand touch.

Main Features:

1. Intuitive LCD display and control panel, which bring convenience to the operation;
2. Original imported brushless motor, which is characterized by great torque, low noise, non-vibrations as well as accuracy and can be sterilized by high temperature;
3. Alternative input supply voltage: AC100-110V or AC220-240V;
4. Multifunctional foot switch, which is not only handy to operate but also against cross-infection caused by the contact between hands and the device;
5. Adjustable rotation speed, torque, coolant flow and forward/reverse, which can meet various demands during implanting process;
6. Ten types of reduction control angles, which are able to be selected as you need for operations;
7. Ten kinds of program settings, each of which allows setting up different numerical values of rotation speed, torque, coolant flow, forward/reverse or reduction ratio for practical needs.
8. You could connect the contra angle of any ratio (For example 20:1) you need with our brushless motor.

TECHNICAL SPECIFICATIONS:
| | | | |
| --- | --- | --- | --- |
| Model | V-DIM-I | Input Power Supply | AC100-110VorAC220-240V 50/60HZ |
| Output Power | 210W | Motor Rotation Speed Range | 1000rpm-30000rpm (1:1) |
| Torque Range | 5.0-55N.cm | Coolant Flow | 0-100ml/min |
| Stored Programs | 10 types | Foot Switch Control | Coolant flow, program, forward/reverse, speed |


Foot Switch Control Description:

1. Blue-Coolant flow control
2. Yellow-Program control
3. Gray-Forward reverse control
4. Gray semicircular plate-Speed control

Packing List:

1. 1 x Main unit
2. 1 x Handpiece holder
3. 1 x Cable
4. 1 x Foot switch control board
5. 1 x Electric motor
6. 1 x Suitcase
7. 1 x Operation manual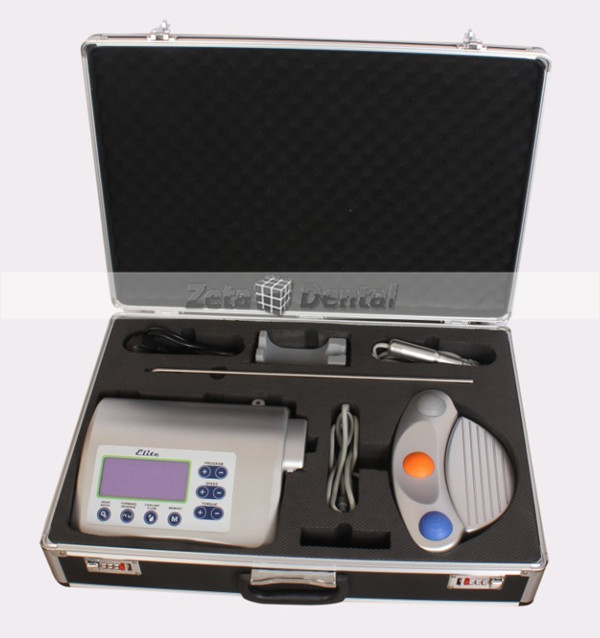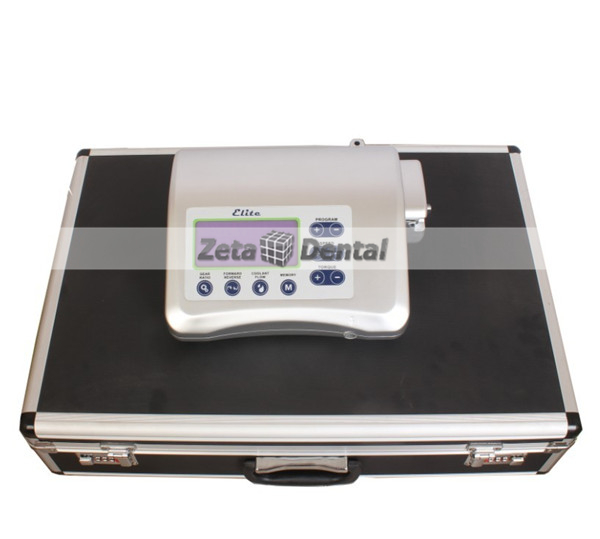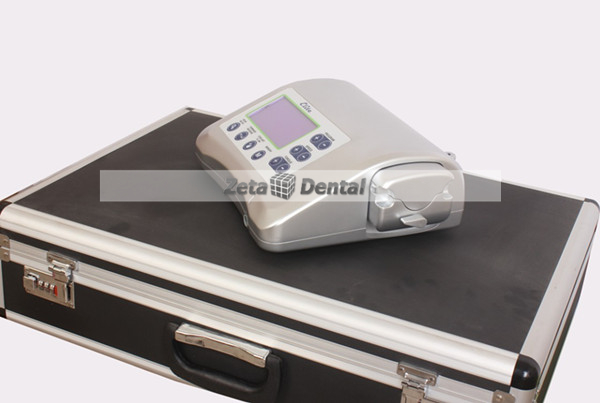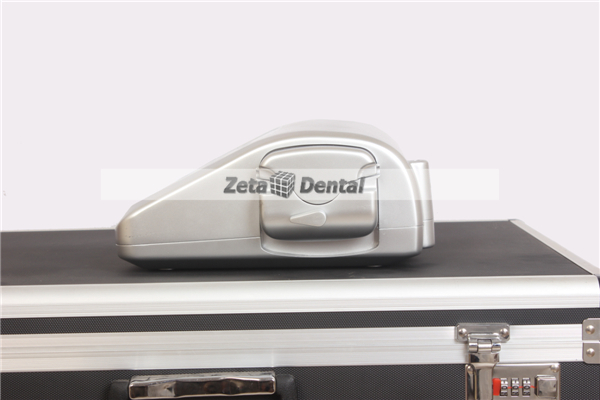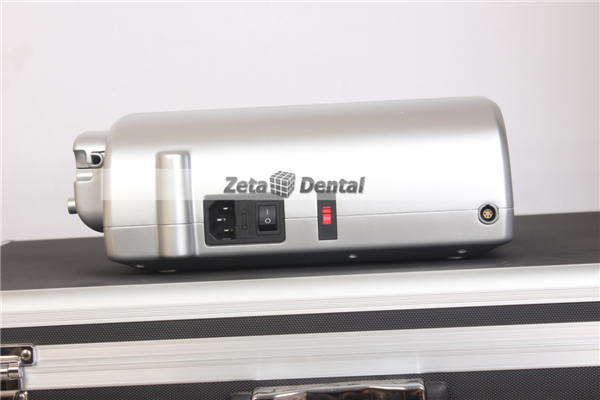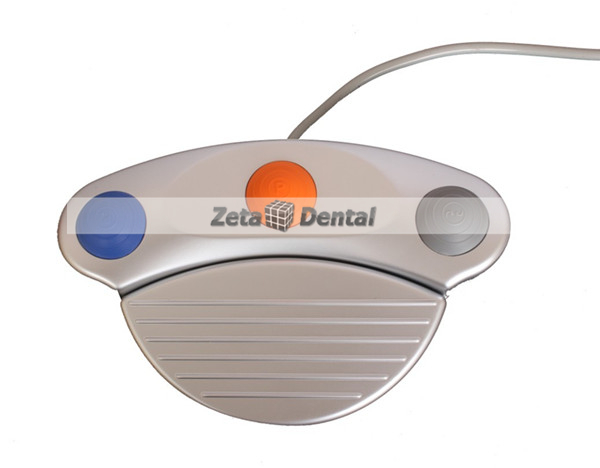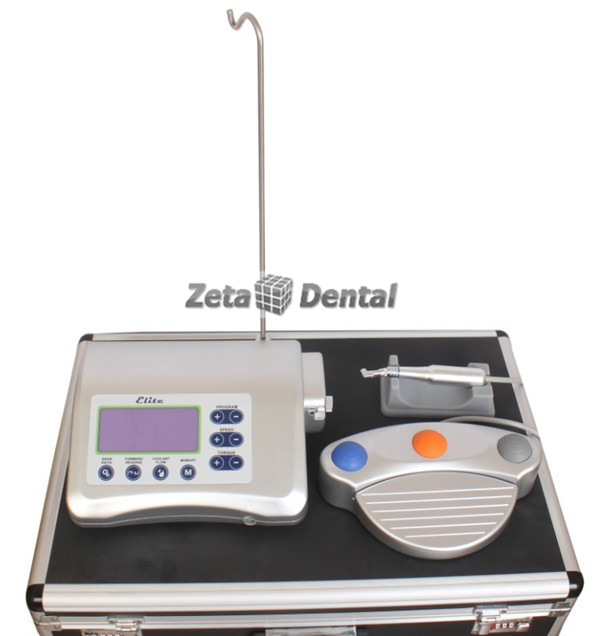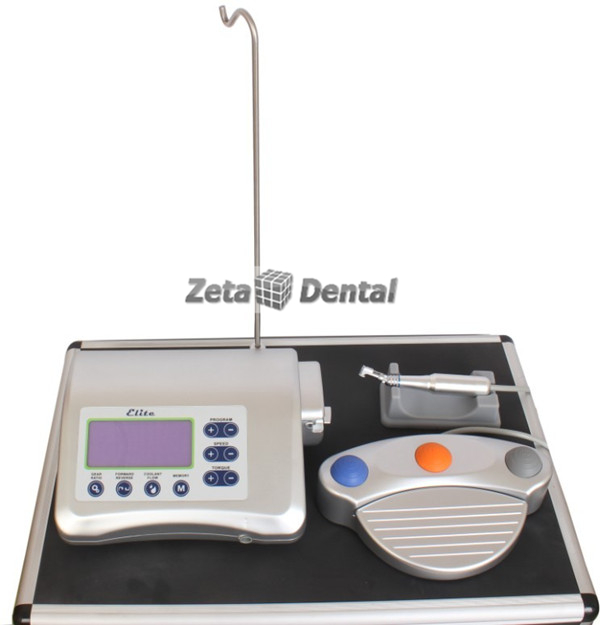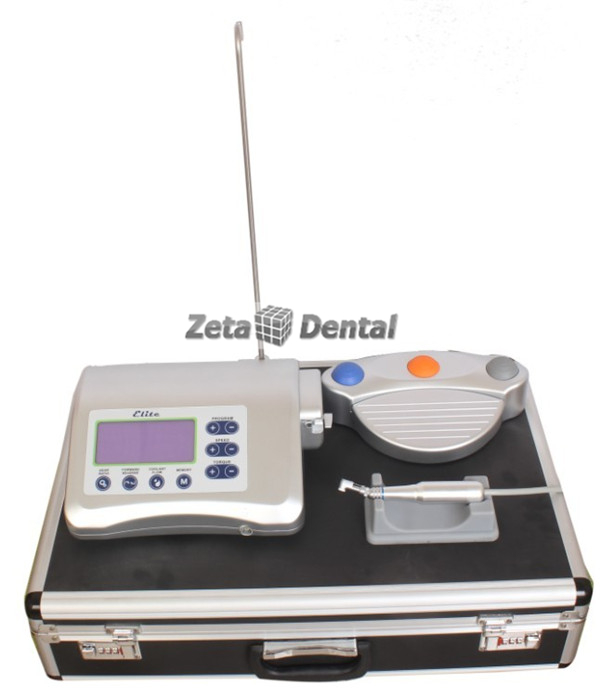 Looking for more
dental equipment
at dentalget.com