We are the first company to do the handpiece body water-proof IPX5.
Features:
1. CMOS high resolution 13.0Mega pixels Wireless 5G WIFI to USB intraoral camera.
2. Built-in 8pcs LED light.
3. 5G WIFI signal to USB port connecting to computer directly, and can be connected to any dentist management software.
4. Handpiece built-in high-capacity lithium battery, wireless operation, easy to carry.
5. Wireless 5G signal transmission, non-interference, no freezing.
6. Handpiece with performance of water-proof, dust-proof and anti-fog feature.
7.USB signal receiver+wireless 5G WIFI handpiece can be combined with various management software.
8. Standard charging base, more convenient to charge, and it can be charged anytime.
9. Handpiece multi-function operation buttons: Front capture, light on-off switch/long press the on-off switch button, the back side capture button.
Specifications:
Image sensor:1/2.8" COMS
Output mode:USB 2.0
Resolution:13.0Mega pixels
Voltage:5V
Light:8 white LED
Focus distance:3-50mm(best 10mm)
Angle of view:105°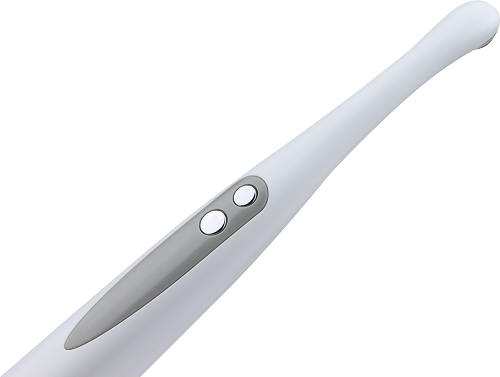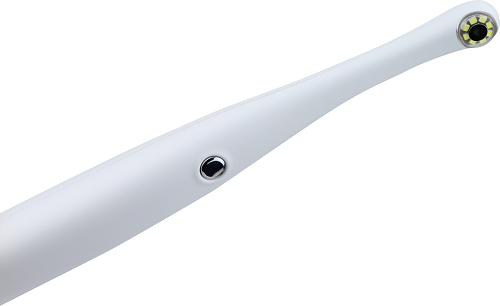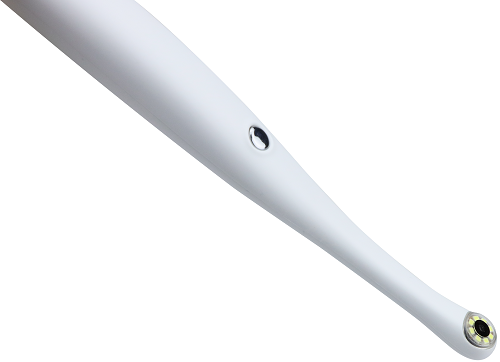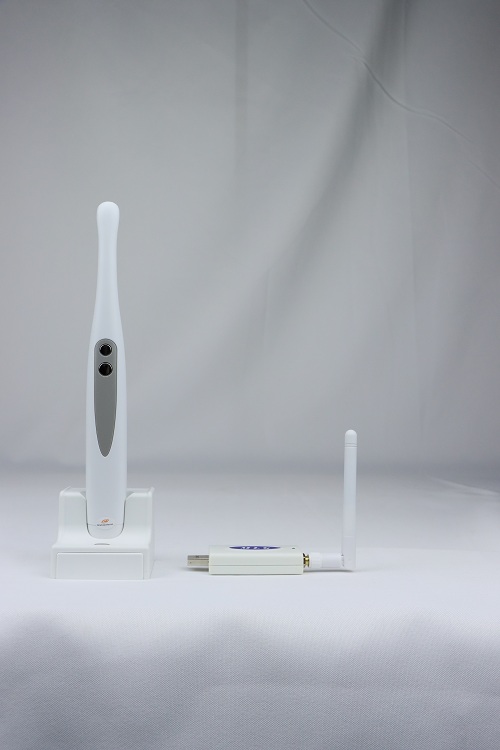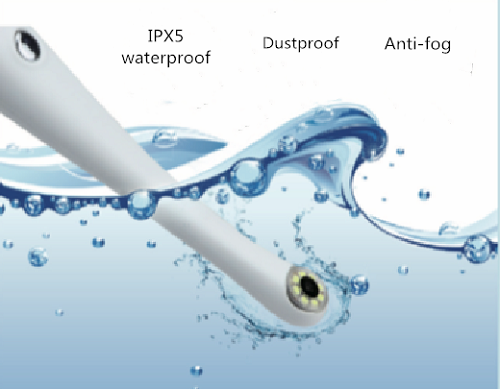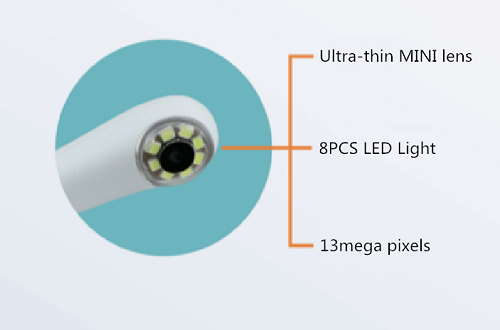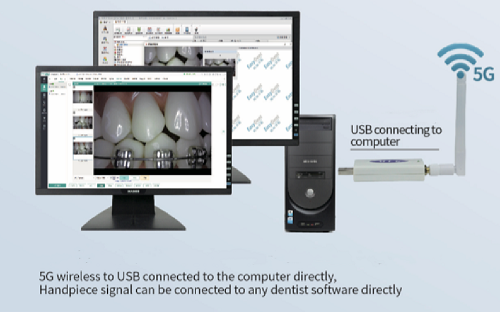 Looking for more
dental equipment
at dentalget.com