Features:
1. Never dead light in 1000 hours. The LED lamp wouldn't be dead light in high temperature 135 ℃. Unique LED lamp Technology, increasing the special metal material protection sleeve in the well packaged led lamp, at the same time, packaging a layer of high temperature resistant transparent in the protective sleeve front-end, double protection, so that led lamp bead 100% can withstand 135 ℃ high-temperature high-pressure steam disinfection, completely solve the dentistry problem that dental handpiece often dead lamp. Completely solve the problem of dental handpiece dead light problem.
2. Triple water spray, separated water and air, solves the problem that water doesn't come out when the air pressure is too high.
3. Zero-retraction system, zero pollution, more eased. Avoid impurities, blood and virus entering into the cartridge when the handpiece stops working, ensure the clean environment of handpiece, prevent cross infection.
Specifications:
Holes: 4 holes
Rotor speed: 280000-350000rpm
LED brightness: 18000lux
Color temperature: 5500-6000K
Power: 22W
Noise: ≤65dB
Air pressure: 0.28(Mpa)-0.3(Mpa)
Steam sterilization: 135 ℃
Chuck Type: Push Button Type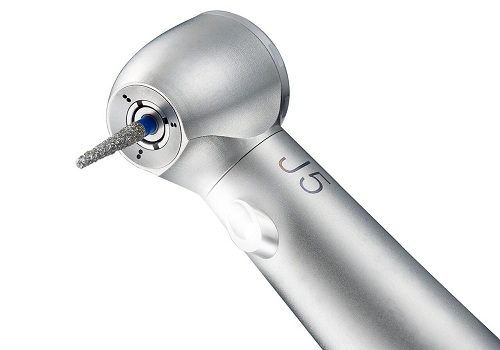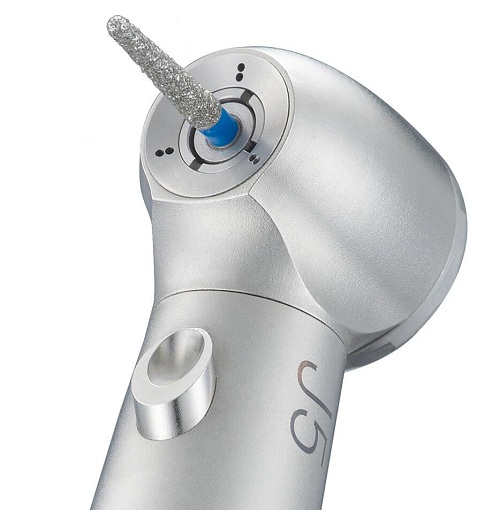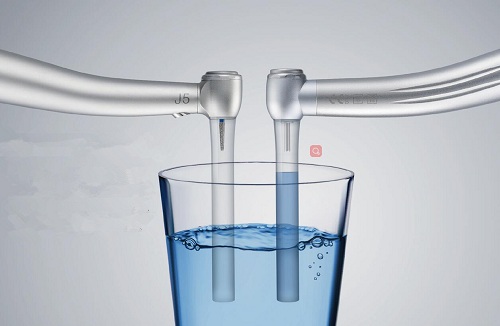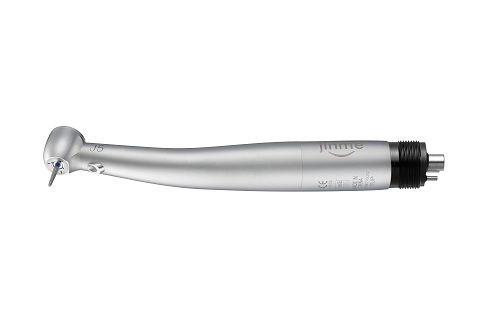 Looking for more
dental equipment
at dentalget.com