Specifications:
1.Superior Vitor FKM O ring, endured autoclave sterilization;
2.Internal water spray hole and irrigation system, 1:1 gear ratio;
3.Forward and reverse
4.Two/four holes
5.Metal plating apperance;
6.Push button chuck;
7.Air pressure:245-392kPa
8.Atomized water pressure:200kPa
9. Atomized air pressure:200kPa
10.Rotation Speed:14000-20000r/min
11. Bur applicable:Φ2.35mm
12.Noise :≤70dB
13.Can be compatible with KAVO contra angle.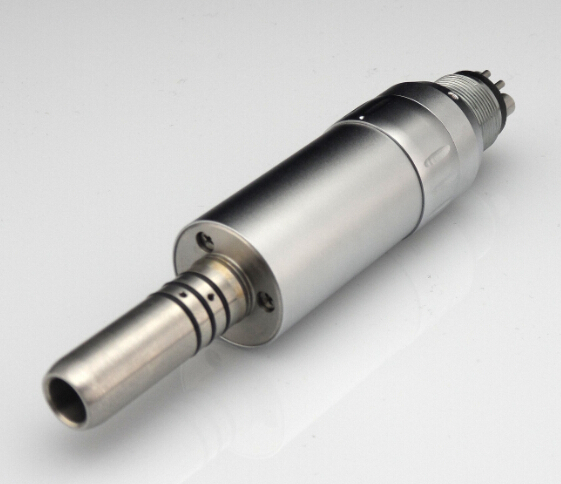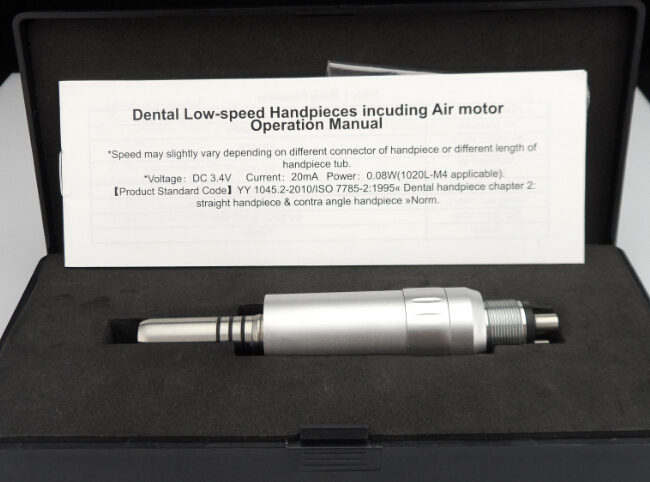 Looking for more
dental equipment
at dentalget.com