Features:
1. Wear-resisting, efficient operation.
2. More effective, it can quickly eliminate the tartar and tea teeth, so not only less scratch and hurts on teeth surface but also no any harmful onto gums and teeth enamel.
3. Graceful body, Simple, Smooth, Portable, Easy clean, Easy control.
Specifications:
High Speed Handpiece:
Bur applicable: Φ 1.595-1.600 mm.
Push button or Wrench type can be chosen.
Low speed unit:
Fitting bur: Φ2.35MM.
E-type connector.
For any lab E-type motors.
Fastening of the instruments with a turning latch.
Air scaler:
With work tips changer, easy to adaptive with EMS or other brand work tips.
Air drive, and directly connect onto 2 holes tube, it is easy to adjust the air pressure according to all kinds of your requirements.
Packing List:
1 x Air Scaler
3 x Compatible Tips
1 x Low Speed Air Motor
1 x Contra Angle(Push button)
1 x Straight Nose Cone
1 x High Speed Handpiece
1 x Compatible Cartridge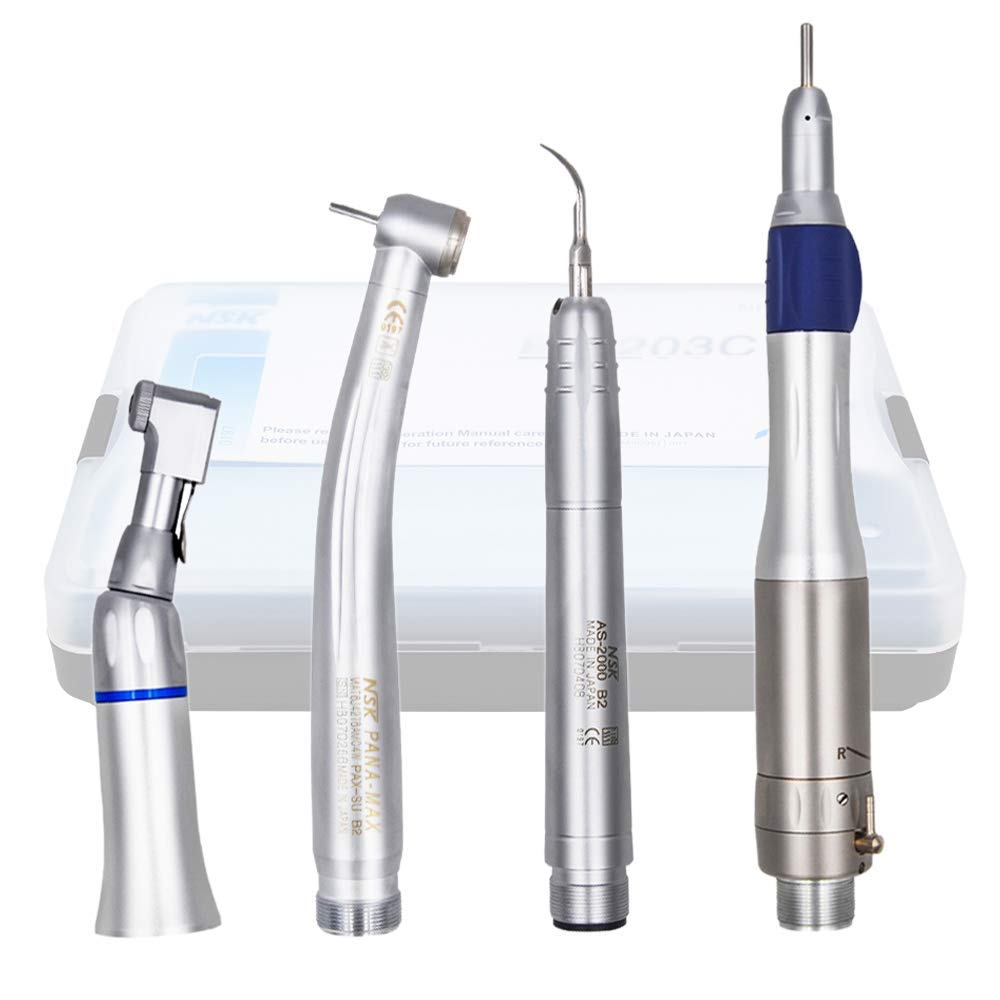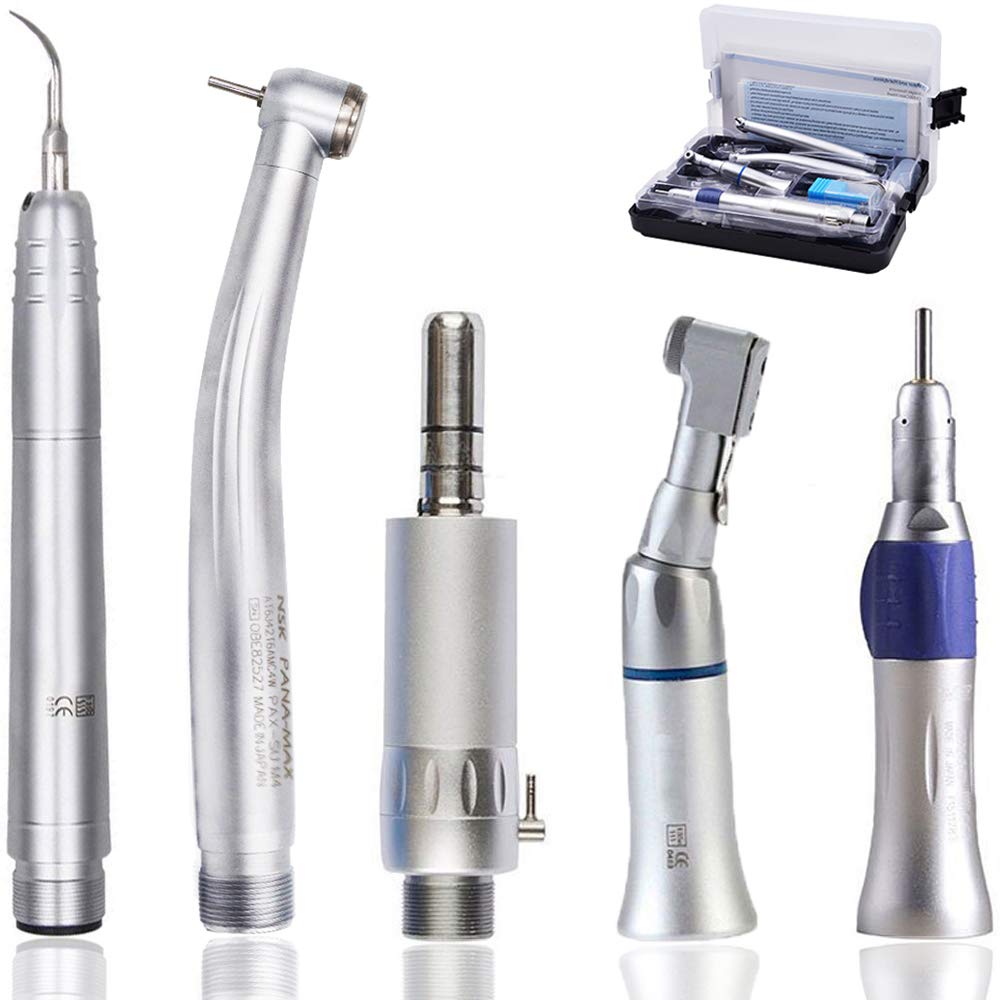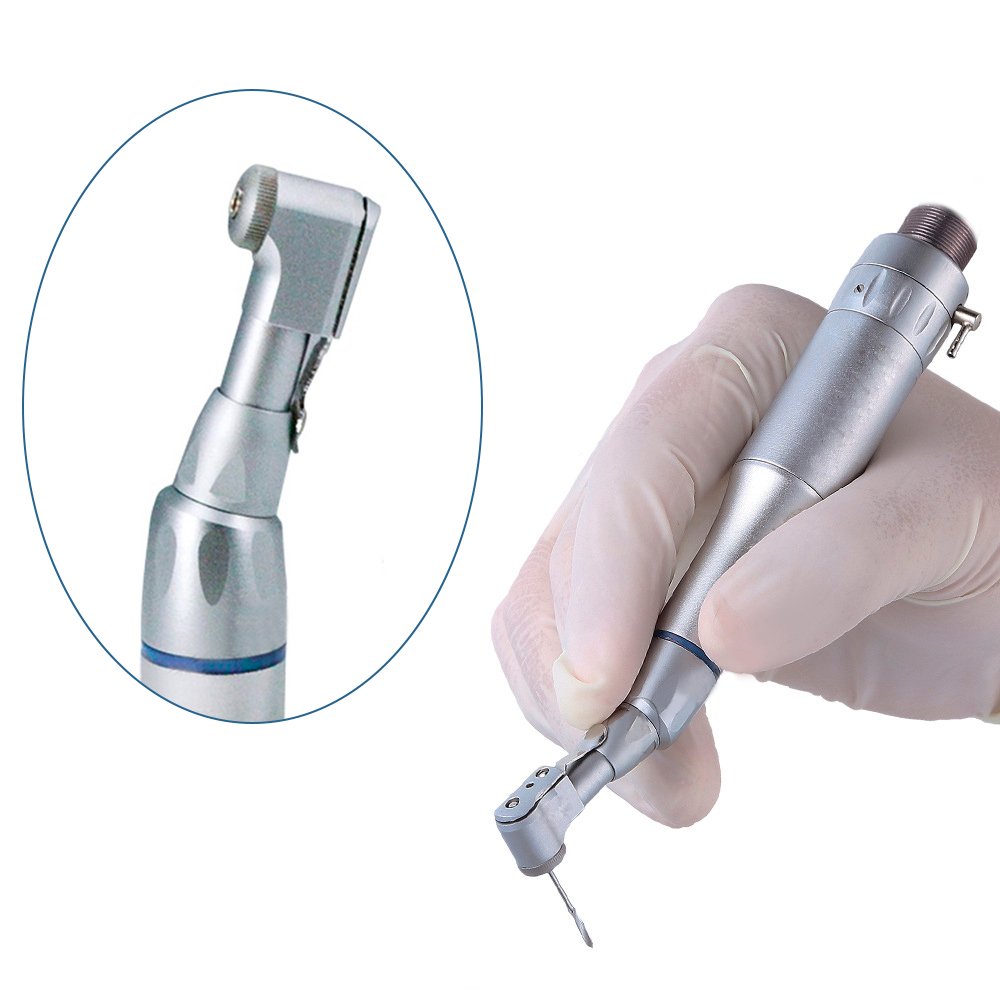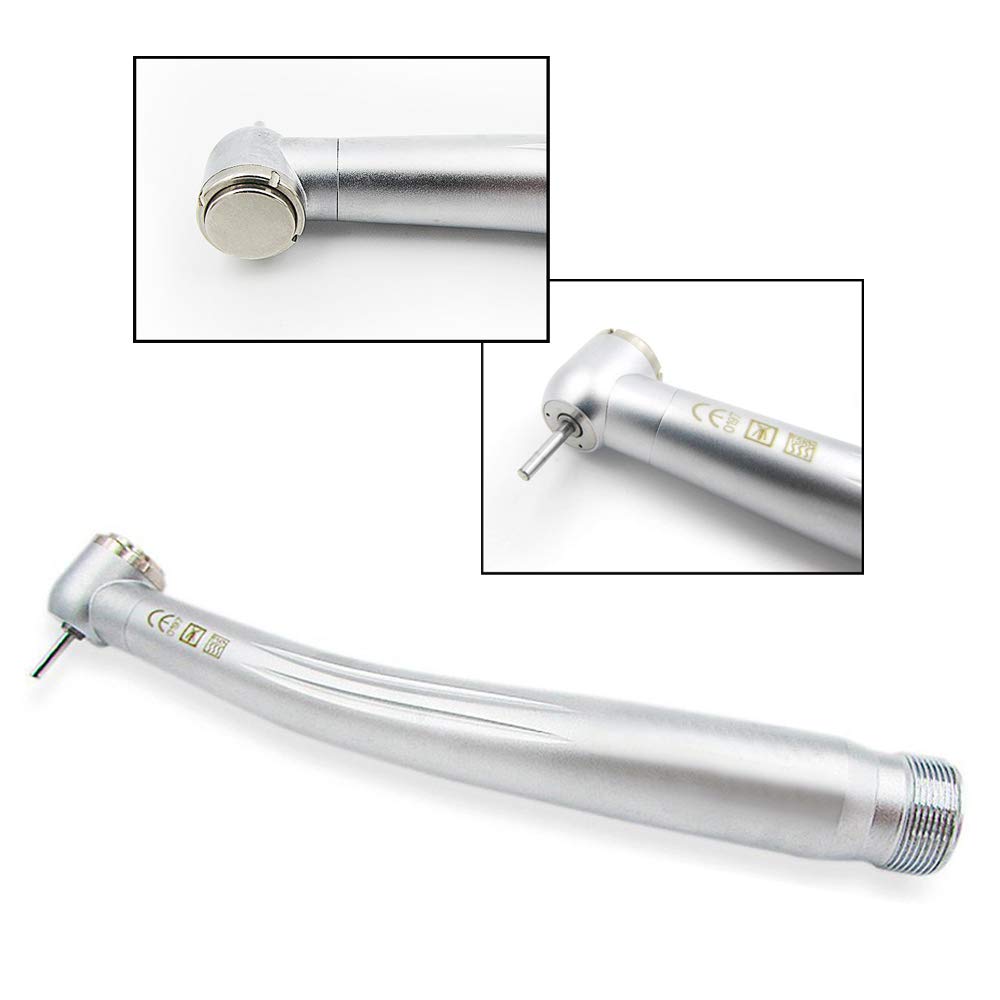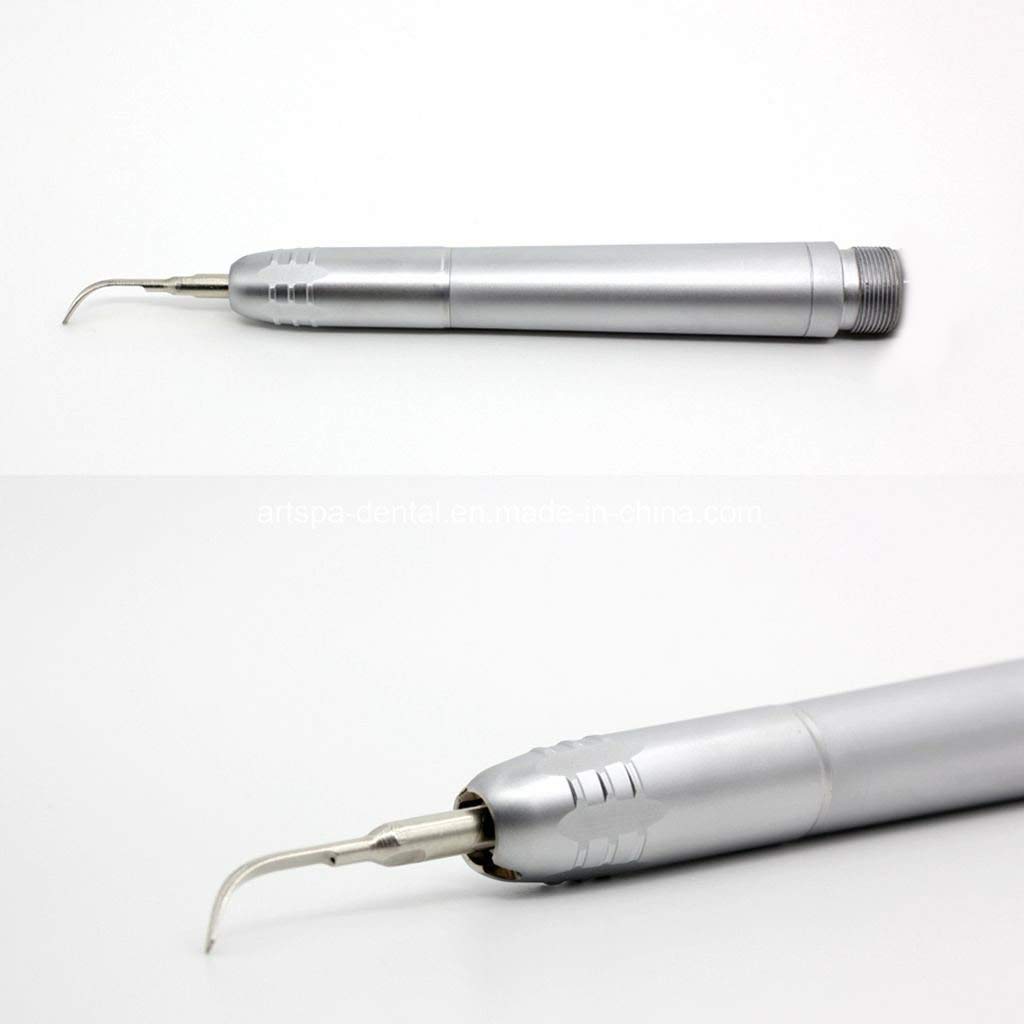 Looking for more
dental equipment
at dentalget.com